OPEN Monday - Saturday 9-5pm
Closed Bank Holidays & Sundays
Call in or place an order online petspantry.uk for CLICK & COLLECT or LOCAL & NATIONWIDE DELIVERY. (Collection is from our rear warehouse behind Boots Chemist - pls wait max 2hrs from placing order or until you receive your collection ready email)
You can also check out our socials on Instagram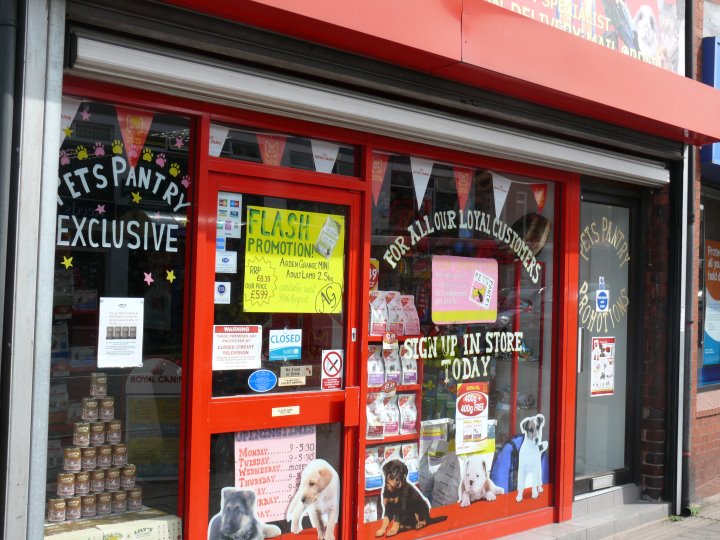 Search for all your Pets needs, or select a category above to view our wide range of pet products.
We source most products from UK suppliers or manufactereurs. Specialise in healthy nutrition 'we believe your pet 'is what it eats' We help you select the best food to suit your pet whether RAW, Cold-Pressed, Kibble, Wet, Insect protein or dietetic food, our pet food can help where pet allergies and intolerences are detected and with many other pet health conditions. By giving a pet food with more transparent ingredients and less salts and sugars you can trun around many common pet conditions. So if you need some pet dietary advise please call in and talk to one of our petcare nutrtionists.
Whether you are a local customer ordering for Local delivery, Click and Collect, or a National customer; taking advantage of our next day or 2-3 day delivery you can do it all online.
Latest Products